We partnered with Humans of Ōtautahi to profile several local men on what being "Manly As" meant to them. Meet Sam:
"I'm a part owner of a new restaurant, 5th Street, in Sydenham. That's my main job and passion - it keeps me busy. I'm also really into my wine. My favourite wine region is probably Waipara because its local and I love what the winemakers are doing out there. They're trying to pull away from what the usual wine regions are doing and it's a cool area for people to try new things. I went and visited a permaculture farm in Waipara recently, they do private tours and you can go around and check out their way of living and growing which I'm super interested in. 
It would be a bit of a dream to buy a little plot of land and turn it into a fully functioning edible forest. To be somewhat off the grid. Respect for the environment is a big influence, I try and bring that into my job as a chef wherever possible. For example: with suppliers, trying to stop things coming in plastic, and trying to use as much cardboard for packaging rather than plastic. Its quite hard, we go through a lot of gladwrap and stuff without a good enough alternative, and that kinda hurts. We do our bit and we reuse and recycle as much as possible. We also do a fair bit of foraging as well, more in the summer time not so much in the winter, pretty passionate about foraging as well.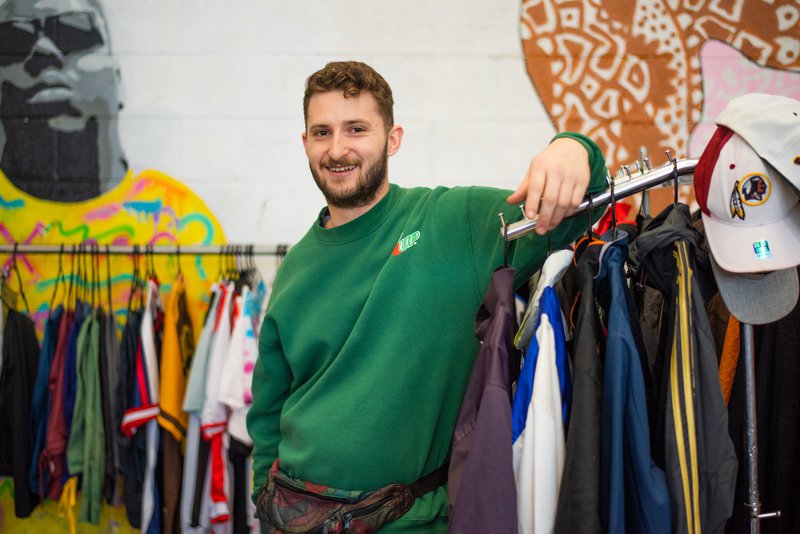 My partner runs a thrift shop called Fable, and one of our passions as a couple is to go op-shopping finding cool threads. I mainly collect vintage Adidas, so I have a big collection of track suits and shoes at home. It's all to do with what I was exposed to growing up; I'm a massive hip hop and dance music fan so pretty keen on all the American streetwear brands. Adidas to me is the coolest brand out. You can wear it anywhere and I always try and wear it wherever I can, work included. 
My passions make me who I am, and I don't really care about what people think of me. I've never really been into typical kiwi bloke things. I don't believe in hunting, I guess i'm more of a softer male. I used to struggle a bit with being accepted until I found my own identity. I just love being me."