Te Reo is an essential expression of Māori culture and identity, and an important contributor to wellbeing, as is learning stuff and trying new things!


Te Reo incorporates Maori values, beliefs, and history. It is a taonga (treasure) which helps create common bonds and encourages speakers to reflect on who they are, what is important to them, and how they relate to others.

Since 1975 Māori Language Week has provided all New Zealanders with an opportunity to celebrate and learn te reo Māori.  
This year, the theme for Māori Language Week (11-17 September) is 'Kia ora te reo'. It's a celebration of New Zealand's indigenous greeting and the intent of te reo Māori revitalisation efforts between the Crown and Māori. Te Taura Whiri i te Reo Māori have put together some excellent resources for Te Wiki o Te Reo Māori, including a pronunciation guide, booklet, and place names.  and even a guide to or ordering your coffee!  
Next time you're at a cafe, why not have a go at some of these phrases when ordering your coffee...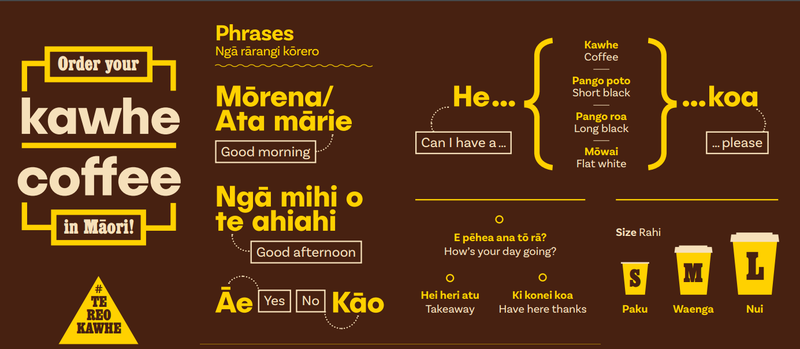 And while you're here, take a look at our Te Waioratanga Te Reo campaign where we asked Māori from Ōtautahi how Te Reo Maori supports their wellbeing…